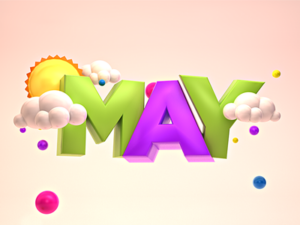 All thou the recent Victoria and Vancouver Island MLS sales stats for May are down this year compared to May 2021, one thing we did see plenty of was rain and cooler temperatures in contrast to Victoria's previous weather records.
Right in line with this change in weather there is much media news coverage and anticipation of the upcoming BC Government imposed 'Cooling Off Period' soon to be in effect.
Perhaps you like myself are very interested to see how this will affect our local real estate market. As your Realtor® it is important that I keep well informed of changes in our industry and how we in the industry are to conduct our business and share the facts and changes with you so you can be aware of how these changes may impact your future plans for buying and selling.
If you have any questions or concerns regarding this 'cooling off period' I am happy to chat with you. It is a significant change coming up and as equally important, is what you will need to know in order to best prepare.
In the meantime, here's something that probably won't surprise you…
Numerous studies confirm that people looking for a professional, such as a roofing contractor, trust recommendations more than advertising.
Like I said, there's no surprise there!
It's becoming more and more common for people to ask friends and neighbours for recommendations when they're looking for a professional. In fact, it's one of the more common types of posts on community Facebook pages.
Why am I bringing this up?
As you may know, I'm well-connected in the local "home" industry. So, if you or one of your neighbours is looking for a reputable contractor, decorator, or other professional, I may be able to recommend someone. Please feel free to ask.
I'm happy to help.
And, by the way, if you come across someone looking for a good real estate agent, I hope you'll feel comfortable giving them my name. My business is built on referrals from valued clients and homeowners in the communities I serve. Any referral you send my way will be greatly appreciated!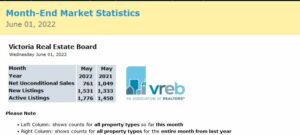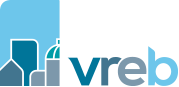 A total of 761 properties sold in the Victoria Real Estate Board region this May, 27.5 per cent fewer than the 1,049 properties sold in May 2021 and a 7.6 per cent decrease from April 2022. Sales of condominiums were down 23.1 per cent from May 2021 with 250 units sold. Sales of single family homes decreased 31.7 per cent from May 2021 with 367 sold.
"The real estate market in Greater Victoria is returning to a steadier pace following the strange two years we experienced over the course of the pandemic," said 2022 Victoria Real Estate Board President Karen Dinnie-Smyth. "While inventory is still below historical levels for a spring market, it is now within our pre-pandemic five-year average, which is good news for buyers. The increase in inventory provides buyers with more options, and we are seeing market activity and price points differ within the unique neighbourhoods that make up Greater Victoria. During a changing market like the one we see now, it is more important than ever to have an expert on your side – whether you are buying or selling it's a great time to give your favourite REALTOR® a call."